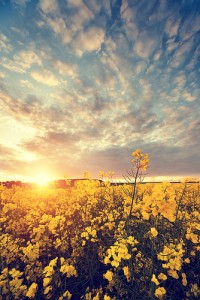 While you're on vacation, burglars aren't. Your home security system may be sufficient to handle the day to day surveillance of your home and property, but when you go on vacation or are away from home for any extended period of time, it's important to assess just how vulnerable your home is to observant criminals. A family at home is a huge deterrent to any would-be burglar, yet when that same family packs their belongings and heads on vacation, their home can suddenly become a prime target for break-ins. According to the FBI's "Crime in the United States" report, the greatest number of break-ins is reported in the summer months of July and August, when a lot of families are on vacation and leave their homes unattended, often with a window left open for ventilation. It's evident that taking additional measures for your home security before you go on vacation can make all the difference to a happy homecoming.
The first aspect to consider when assessing your home security prior to going on vacation is whether you will leave obvious signs that you're away. Careful observation is always a burglar's first step in looking for clues about your home security. No cars in the driveway, mail piling up in the mailbox, newspapers scattered on the lawn are all invitations to a burglar looking for an easy target. When you're on vacation, lights aren't on when they usually are. If bring your dog with you, or board your dog when you're on vacation, the yard's silence is another dead giveaway that you're not home. If you do your own gardening and you're away on vacation, it doesn't take long in the summer months for overgrown lawns and shrubs to draw attention to your absence.
Considering these aspects before going on vacation can therefore greatly increase your home security. The first thing to do to ensure better home security while you're away is to ask a neighbor, friend or house-sitter to pick up your mail and newspapers. If you don't have a regular gardener, it's highly recommended for your home security to have somebody tend to your lawn and garden once a week. Lights can be a key aspect of home security; however, the greatest mistake homeowners make when it comes to home security when they're on vacation is merely leaving a porch light burning all day and night. This again is an easy clue to criminals that you're on vacation. An easy and cost-effective home security solution is to simply install timers on your interior and exterior lights, and program them to switch on and off at the usual times.
Photo via .:Phillip Klinger:.