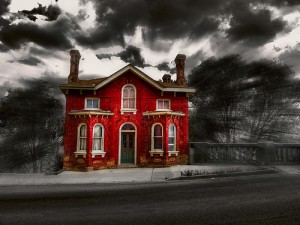 No matter how many security cameras are in your home security system, if neither you nor a monitoring service is watching them, then they are no real prevention to crime. Would-be burglars may notice a visibly mounted home security camera, but without a quick response from you, a monitoring service or the police, professional thieves can come and go with your valuables long before a monitoring service or the police show up. If you've invested in a home security system and signed a contract with a monitoring service, yet experienced a lack of response to your home security alarm sounding, it would be wise to consider the following points.
Many homeowners who install a home security system are uninformed of the exact conditions necessary for their monitoring service or the police to respond. Usually, a monitoring service programs a grace period into your home security system. The purpose of this grace period is to eliminate a good percentage of false alarms. With most home security systems, you have 30 seconds between entering the secured space and correctly punching in your home security code on a control panel. With a grace period, if you omit to enter any code at all or punch in the wrong code, you will have another 30 seconds to enter the correct code. Doing so works as a cancellation for the first alert sent to all alarms and the monitoring service. However, if you omit to enter the correct code, the monitoring service interprets the incident as a breach of security and sends personnel to investigate, unless you call the monitoring service as soon as possible to avert the investigation.
Another fact many homeowners with a newly installed home security system are not aware of is that a monitoring service generally instates a so-called burn period. This burn period is a trial period of approximately two weeks, during which clients are allowed to get used to their home security system and any alarms are noted, but no personnel is dispatched to investigate the incident. You can request upon installation that the burn period be shortened or removed. In any case, if you are not aware of this burn period in your home security system, you could be waiting for a response from your monitoring service that never arrives.
The last thing you should know about when entering into a contract with a monitoring service is that some home security services as well as police forces only respond to double zone alarms. In other words, two separate devices in your home security system must activate an alarm, such as a window contact and a living-room motion detector, before the monitoring service responds to the alarm.
The best advice for all homeowners with home security systems is to always be clear about the terms of response from a monitoring service. Read your monitoring service contract carefully. Make sure you understand exactly how your home security system works and precisely under what circumstances the monitoring service will respond.
Photo via Grayman ! Studying