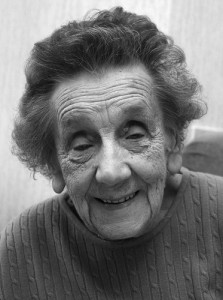 Though a few decades ago many people moved in with their children when they reached retirement age, most seniors nowadays value their independence and continue to live alone. Without the support of a family around them, and oftentimes coping with impaired eyesight, hearing and mobility, it's essential that seniors understand the importance of a good home security system. An unfortunate statistic across the United States is that seniors are often considered easy targets for burglary, robbery and violence. A home security system with a dependable response can offer a significant addition to a senior's feeling of well being, especially if he or she lives in a high-crime area.
One of the first things to consider is the entrance to the home. Always make sure it is well lit and free of obstructions. In addition, investing in a door video alarm is a good idea. This allows the resident to see who's ringing the doorbell without having to open the door. If there's anything suspect or threatening about the situation, a well-installed home security system allows the senior to call for help before it's too late. And with a dependable monitoring system, it's often the difference between help on the way and no help at all. In addition, home security systems with monitoring services can install alarm buttons specifically for seniors. Usually, this means that alarm buttons are installed in every room, so seniors don't have to rush into another room to sound an alarm. With impaired mobility, this can be a lifesaver. For seniors with hearing impairment, it's a sensible idea to install an alarm that not only sounds a loud tone when triggered, but also sets off a red flashing light placed at strategic points throughout the home.
Make sure the home security system covers all doors and windows, and that the sensors are checked on regularly by a professional security expert. With failing eyesight, it's easy to miss a broken latch, or even a broken window – and this could mean a criminal is already inside the home. All doors should be equipped with deadbolt locks for the best possible security. If turning a key is difficult due to arthritic joints, install an electronic keypad. This unlocks the door only when the correct password is entered, and places minimal stress on the hands and arms, leaving the senior free to easily access the home, even in a hurry.