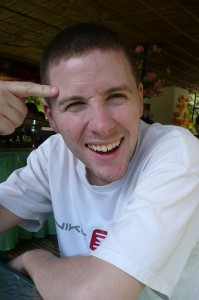 How secure your home is depends on more than a good home security system. Being aware of your home's weak spots including your own habits that can pose a threat to your home security is just as important. No matter how sophisticated your home security system, lack of attention to detail and responsibility will put you and your home at great risk. Fortunately, teaching yourself be aware of threats to your security is easy. All it requires is a good dose of common sense and consistent practice. To make this process easier, here follow five common sense home security tips.
1. If you have a home security system, always remember to turn it on when you go out. A surprising amount of homeowners forget to turn their security system on, or worse, omit to do so if they're only going out for a short while. All a burglar needs is a few minutes to either steal your valuables, or scout out your home in preparation for a later visit when your system is down.
2. Make sure all doors and windows are in clear view and completely unobstructed by bushes, trees and shrubs. Besides offering potential burglars a secure hiding place, bushes shrubs and trees often obstruct the view of you home from a neighbor's house or the road, making it harder for your neighbors or the neighborhood watch to notice if anything is amiss.
3. Never hide a spare set of keys anywhere inside or outside your home for easy access. Burglars are trained to seek out the most obscure hiding places, and will nearly always find them. If you're worried about forgetting or losing your keys, a lock with an electronic keypad is a good addition to your security system.
4. Make sure that all locks to doors and windows are in good working order. Faulty locks make for minimal security, and are an easy target for a criminal looking for access to your home and belongings. If you notice even one of your locks isn't working properly, have it repaired or replaced as soon as possible.
5. If you have a home security system, make sure to check with your home security company regularly for maintenance and updates on your system's equipment. Never let a routine maintenance check or update pass by because you're too busy. If necessary, reschedule the appointment for a time that's more convenient to you.
Photo via eclecticmoods