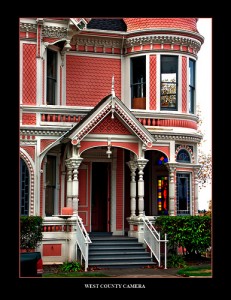 Just like people, every alarm system is different and so are their methods of testing.  Regardless of how it operates, it's more important that it operate correctly and this means testing your home security system regularly.  Keeping your home safe is the name of the game so it's critical to verify your alarms operational status.  False alarms can be few and far between by utilizing the proper testing methods for your system.  You should test your alarm system at the very least at the end of every month.  This may sound like a lot but getting into the habit of testing your alarm can possibly prevent any unforeseen problems and help keep your home safe.  The steps outlined below will help you get started   in familiarizing yourself with your own alarm system.
Locate Your Alarm Systems Manual-Whatever home security alarm system you have,  make sure to keep the manual close at hand so that you can reference any troubleshooting questions and directions on how your system works.
Reference the Manuals Index Pages-Read the Table of Contents, so that you know what section to read for testing procedures.  If possible, reread alarm procedures so that you can commit them to memory for added convenience.
Know How to Arm and Disarm-Memorize all selected security codes so that when it's testing time you won't have to search for them.
Phone Your Security Responder-If your alarm manual does not outline procedures for testing you system, then you should place a call to your service provider to gain access to this information.  It is better to be safe than sorry if you are experiencing any doubts about how to test.
Alert Friends and Family Members-Make sure to let any family members know before you start testing your alarm.  You don't want friends erroneously phoning the police or being responsible for scaring the daylights out of anyone.
Lock and Close All Access Doors-It is best to create ideal testing conditions by recreating a "leaving the house scenario" so that you know without a shadow of a doubt that your system is working.
Start the Test Procedure-At this point, you should be ready to enter in the security code to test your system by arming it to the "stay" or "away" mode.
Test Any Heat Sensors and Motion Detectors-Check to see if your sensors are responding to heat by creating friction with your hands and then touching the sensor to see if it triggers and audible alert indicators.  You can do a similar test for any motion detectors by seeing if they trigger the alarm by sensing movement.  Checking these things will help to bolster your sense of security and alleviate any indication of faulty equipment or wiring.
If you run into any problems or find faulty equipment, contact your home security systems provider to have a professional take a look at your alarm system.  Don't waste time trying to fix something you might be unsure of and adhere to a monthly testing protocol.  You never know, it might just safe your life.
Photo via West County Camera