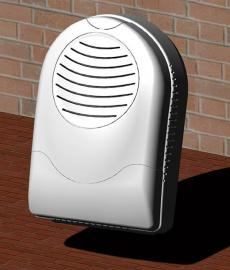 A false alarm is defined by the False Alarm Reduction Association (FARA) as any notification of an alarm given to law enforcement when the responding authority finds no evidence of criminal offense or attempted criminal offense. Unfortunately, home security systems that send false alarms to monitoring services, as well as law enforcement agencies, cost consumers money, waste valuable public safety resources, and most importantly, can delay response when you really need it. Interestingly, according to statistics from FARA, 80% of the annual false alarms reported by home security systems in the United States are caused by 20% of homeowners with security systems. What this means is that the majority of homeowners with burglar alarms can greatly reduce false alarms if they keep the following tips in mind.
Always lock all windows and doors at night or when you're away.
Make sure that motion detectors are not obstructed by moving objects such as pets, decorations, plants, or curtains.
Make sure everybody in your household knows how to activate and deactivate your home security system, as well as how to cancel an alarm dispatch request.
If your security system isn't working properly, schedule a service call as soon as possible.
If you remodel your home, or change or upgrade your phone system, contact your monitoring company to enquire whether your home security system needs to be adapted.
If your contact information changes, if you get a new pet or plan to sell your house, notify your monitoring company.
Enhanced Call Verification, or EVC, requires making two calls to your monitoring company before they dispatch a law enforcement team. Make sure to request this option when you have your home security system installed.
Request that your monitoring company doesn't dispatch an armed response team on power outages, low battery signals, heat loss sensors or weather related signals.
Make sure to change the batteries in your alarms regularly.
Keep your security systems instructions in a safe place that is easily accessible in case of a false alarm situation.
To conclude, it's good to keep in mind that some of the most common causes of false alarms are inadequate training of someone permitted to access a home, such as domestic help, house sitters, landscapers, contractors, pet sitters and extended family members; low or depleted batteries; roaming pets; defective, loose or open doors and windows; and drafts from open windows or air conditioning systems that move curtains, decorations and plants.
Photo via Israel Exporter