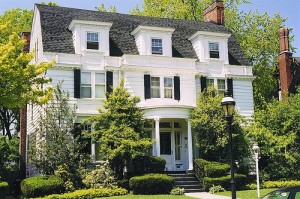 When it comes to providing the best security for your home, your family and your possessions, hiring a home security company is a wise decision.  However, it is important to understand that because the home security company you hire will be an essential part of you and your family's safety, it is vital that you select a home security company that is both trustworthy and affordable.  In this article we'll give you some tips on how to find a reliable home security company.
Ask family members and friends if they can recommend a good home security company.  This is one of the best ways to find a good home security company.  If somebody you trust is satisfied with a particular security company, ask them about their experiences with the company and listen carefully to all their comments.  Find out which services they offer and what kind of price tag is attached to the security company's services.  If a company consistently gets negative reviews, avoid them at all costs.
Do some research on the Internet for home security companies.  Find our which home security companies offer the services and systems you need by visiting each company's website.  Make a note of all the security companies that offer all the services and products you need.  If at all possible, research what other people have to say about them by going to independent review websites.
Ask for a quote.  When you have selected a number of likely home security companies, ask each one to send over an agent to assess your home security needs and give you a quote as to how they would charge for their services.  If a family member is handicapped or physically impaired and has special needs, be sure to ask how the proposed home security system will accommodate them.  And remember to inform the home security company if you have any pets in case you require special equipment.  Always ask what the price is of each individual product or service, and how much a package would costs.  Don't forget to enquire about any available discounts and promotional offers, as well as to find out if all installation fees are included.
Read the fine print.  Always ask about the duration of each home security company's contract and its renewal policy.  Many home security companies have an automatic renewal policy that has to be cancelled a month in advance of the end of the contract.  You need to be aware of these facts in case you want to discontinue the home security company's services.  Remember to find out what the warranty terms are for each home security company; do they offer 100% product replacement, and are service fees included?
Find out what each home security company's hiring requirements are.  Because the employees of your home security company will have access to your home, it is vital that they are absolutely trustworthy.  Ask about each home security company's hiring policy and whether they routinely screen their employees for criminal records.
Ask how quickly the different home security companies respond to service calls.  Time is money, and you can't afford to take a day off work to let the maintenance man in.  Do some research by asking friends and acquaintances, as well as reading company reviews on the Internet, to find out if each home security company really responds as quickly as it promises.
When you have selected a few likely home security companies, analyze which one will offer you the best value within your budget.  Make sure that the home security company you choose offers you the quality, service and products you need at a price you can safely afford.