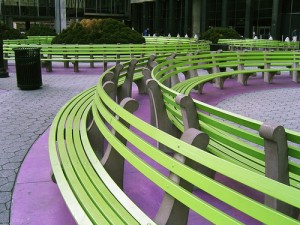 The home security system industry is always developing new, cutting-edge technologies to protect homeowners' loved ones, possessions and properties. In order to keep abreast of the latest developments in home security systems, most security companies are members of trade organizations, which publish news about everything from new types of equipment to changes to legislation that can affect the industry. And in addition to this, every year they organize a number of conferences and expos to inform both professionals and consumers about new developments in home security systems. Whether you're a home security professional, or a homeowner looking for improved ways to protect your home, the following events can be both educational and fun for those who want to be educated about security solutions and see what's new on the market.
ASIS 2010, October 12 to 15 in Dallas, Texas, expects over 20,000 home security professionals to attend this year. With numerous company exhibits, over 160 educational sessions, the latest home security system solutions from the ASIS Accolades Competition, in-depth presentations and unlimited opportunities to network, this is the event everybody who's serious about home security has to attend. Companies, alumni and guests can register online at the ASIS website.
ISC Solutions, November 3 and 4 at the Jacob Javits Convention Center in New York City, promises to be an exciting trade show that focuses on the application of existing and new security technology. It aims to help consumers understand their home security needs and educate them about how to choose and implement the perfect solutions for their home security systems. Furthermore, it offers guidance on how to find companies that can provide them with the products they desire. There will also be an educational conference that highlights solutions to today's greatest security problems. Attendees can register online at the ISC Solutions website.
For those who can't make it to New York in November, ISC West, April 5 to 8 2011 in Las Vegas, Nevada, offers education, exhibits and limitless networking opportunities. Featuring the hottest security products from leading manufacturers and training tailored to specific needs, it is the industry's largest, and leading event. Visitors can interact with over 23,000 security professionals and an amazing 900 exhibitors in a broad range of exhibitors such as access control, biometrics, alarms and monitoring and systems integration manufacturers and companies including Axis Communications, Gallagher Security Management Systems, and Honeywell Security. Online registration is closed, but attendees can find register by calling the phone number on the ISC West website.
Photo via _pp