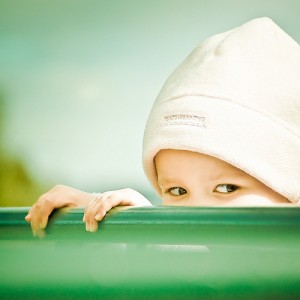 With many parents working full or part time jobs nowadays, it's becoming more and more common for kids to be home alone or under the supervision of a nanny. Even if you have a home security system, any threat to your kid's security could be life-threatening. And when you aren't present to manage a hazardous situation, your kid will need a system that includes the tools, skills and knowledge to deal with emergencies him or herself. Use the following tips to maximize your kid's home security.
Explain some home security ground rules to your child, such as to always keep all doors and windows locked, never to open the door to strangers and never use the stove or oven without an adult present. Make sure your child understands that the rules are about safety, not about punishment.
Construct a check-in system with your child, in which he or she checks in with you at agreed times. If your child fails to call or email you at the agreed time, call a neighbor or friend to investigate.
Keep a list of emergency numbers by the phone and at least one other accessible spot in your home. If your child uses a cell phone, program the numbers into his or her phone. Make sure your child understands when to use these numbers and what to expect from an emergency response. It's essential that he or she knows not to hide when police or firemen enter your home in the event of an emergency.
Check your windows and doors regularly to make sure all are in good condition and lock properly. If a door or window breaks, repair or replace it immediately.
If you own a gun, keep it in a gun safe and make sure it is always locked. Instruct your child that the gun safe is off-limits, and explain it is for his or her own security.
Invest in smoke detectors and instruct your child what to do if the alarm sounds.
Purchase a video door phone so your child can identify the visitor before opening the door.
If you employ a nanny to watch your child while you're away, consider installing a nanny cam to monitor the nanny's activities and ensure your child's safety.
Install a home security system to deter and detect intruders. If you already have one, make sure it's up to date and working properly. Make sure your child knows the security code and understands how the system works.
Photo via Cuba Gallery